ORIENTATION TENAYAN RAYA PUBLIC HEALTH CENTER AS HEALTH FACILITY LEVEL I IN KULIM, PEKANBARU
Keywords:
Orientation, Health Facilities, Tenayan Raya Healh Center
Abstract
In this COVID-19 pandemic, Indonesian people began to experience various impacts. One of the negative impacts is the decrease in the number of visits to health facilities, due to the fear of seeking treatment. In this article, the author describes community service activities that have been carried out to increase public understanding of the Tenayan Raya Health Center as a Level I Health Facility in Kulim, Pekanbaru. Community service activities carried out at the Cempaka Indah Posyandu in RW 001 Kulim used the lecture method and question and answer discussion. The result of this community service is to increase the knowledge of the RW 001 Kulim community about the health facilities in Kulim so that people can use their BPJS Health according to the tiered referral system.
Downloads
Download data is not yet available.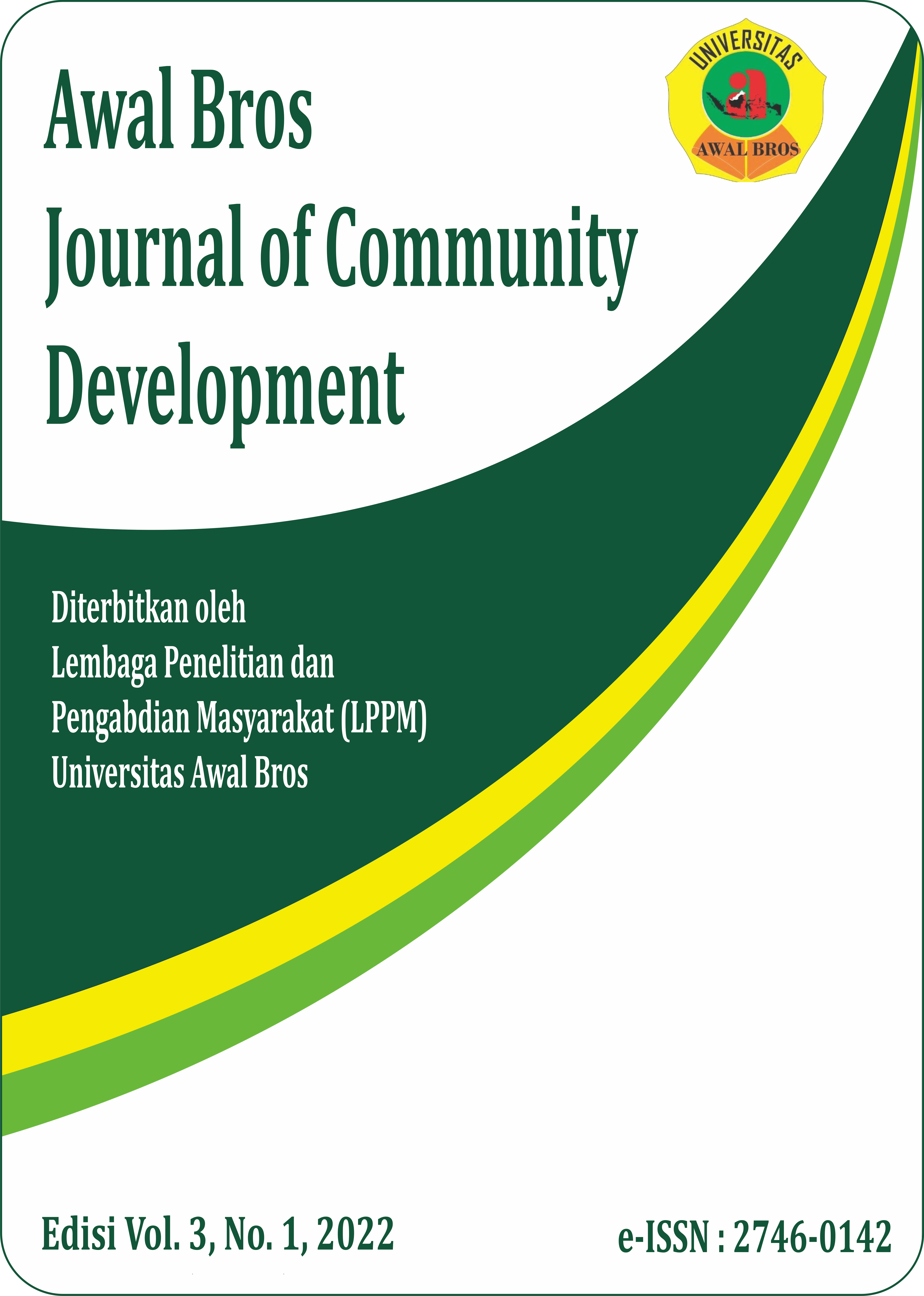 Downloads