SOCIALIZATION ABOUT THE SERVICE FLOW AT THE ELDERLY INTEGRATED SERVICES POSTS IN MEKAR SEHATI DISTRICTS , KULIM AT 2021
Keywords:
integrated service post, service flow, elderly, mekar sehati
Abstract
The integrated service post for the elderly is a forum for communication and health services by the community for the community that has strategic value for the development of human resources, especially the elderly. Posyandu activities are a manifestation of community participation in maintaining and improving their health status. In this article the author describes community service activities that have been carried out to increase understanding of the flow of integrated service post services for the elderly. Community service activities carried out at the Mekar Sehati Integrated Service Post, Kulim Village, used the method of installing banners and socializing about the flow of services for the Integrated Service Post for the Elderly. The results of this community service activity are to provide the community with understanding and sharing information about the flow in the integrated service post for the elderly so that the process from beginning to end runs in an orderly manner. And there is an innovation, namely the creation of a queue number that will be given to the elderly who want to visit the integrated service post.
Downloads
Download data is not yet available.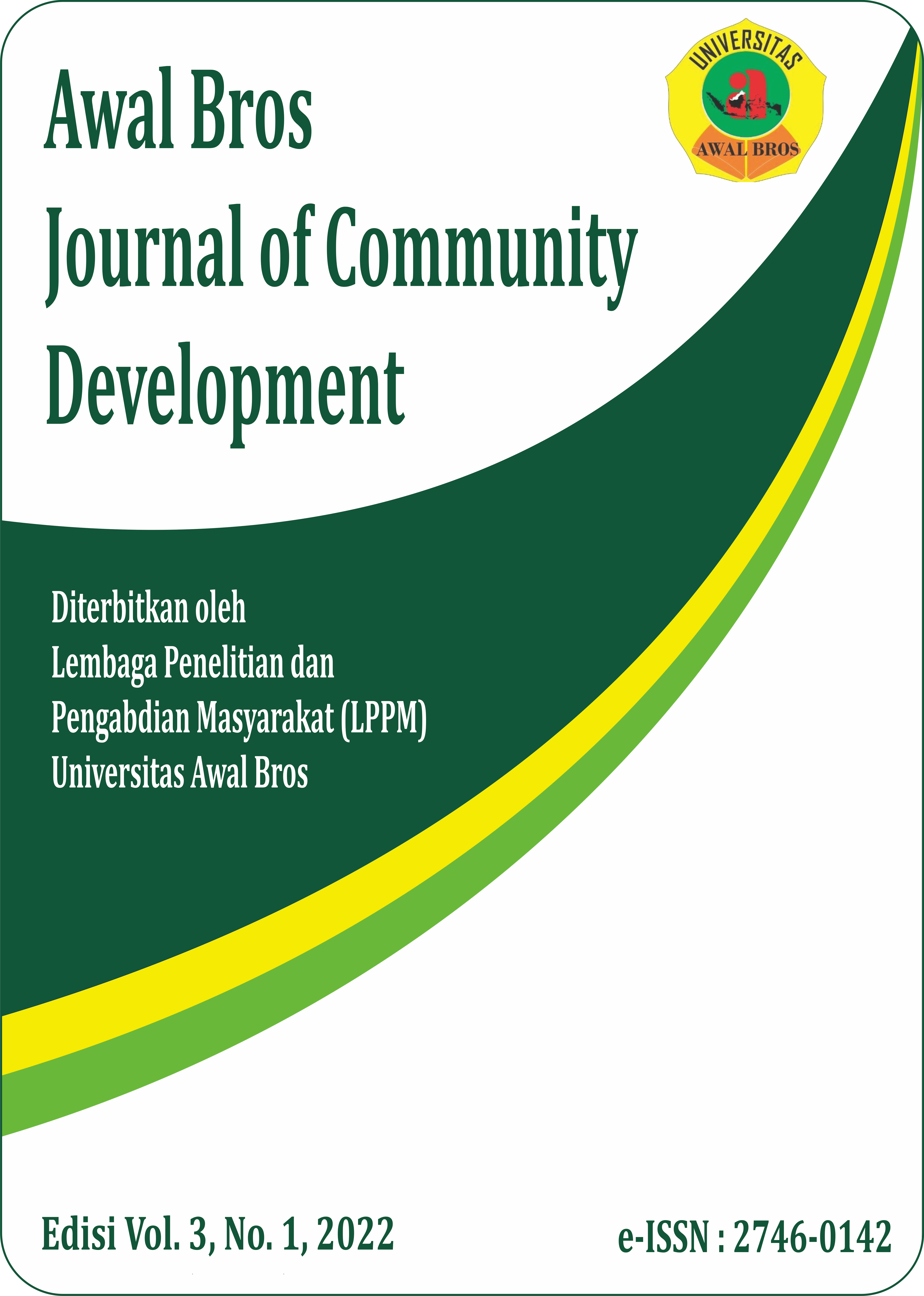 Downloads