CONSELING ON THE IMPORTANCE OF CLEAN AND HEALTHY LIVING BEHAVIOR (PHBS) IN THE TK AN NAMIROH 6 PEKANBARU
Keywords:
Healthy living behaviors, washing hands, brushing teeth
Abstract
One of the clean and healthy living behaviors (PHBS) that has always been echoed for a long time to maintain personal health and hygiene is washing hands and brushing teeth. This behavior should become a very good habit, because in addition to maintaining health and cleanliness, religion also teaches it. The purpose of this outreach activity in general is so that all students in Kindergarten An Namiroh 6 Pekanbaru can know the benefits of washing hands and brushing teeth properly and correctly, because wishful thinking is a very powerful medium for transferring disease, because hands are used to hold objects. objects that we often do not know with certainty the cleanliness. Health promotion is an effort made so that children can help themselves to avoid disease. Health promotion is carried out so that those who do not know know, and those who do not want to be willing to wash their hands.Method In this health promotion using lecture method, demonstration of how to wash hands and brush teeth, and question and answer. The targets of this health promotion are children from An Namiroh Kindergarten 6. The results of this health promotion are 1. Children can explain 6 steps of washing hands and how to brush their teeth properly and correctly. 2. Children can practice 6 steps washing hands and brushing teeth
Downloads
Download data is not yet available.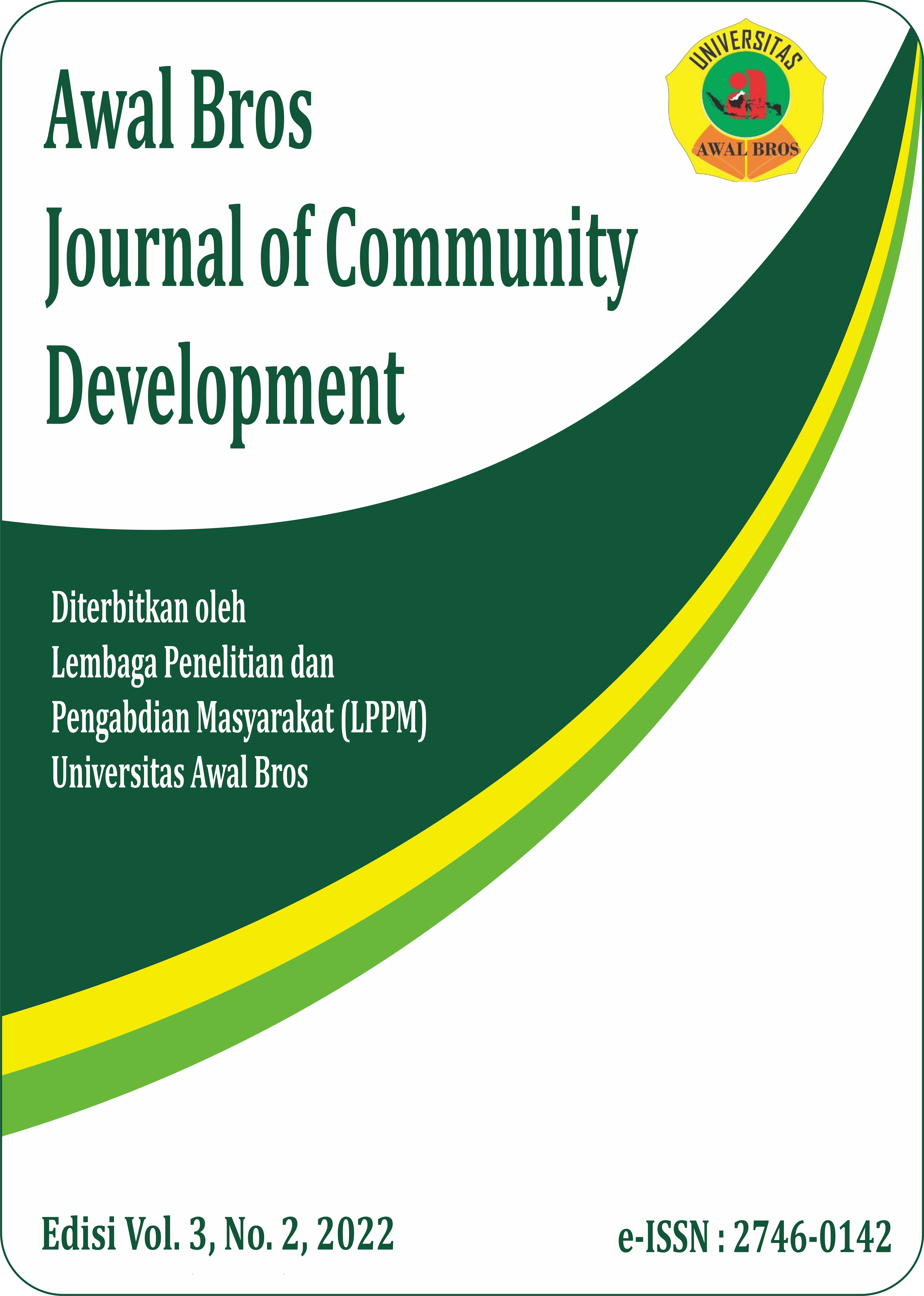 Downloads