EDUCATIONAL ACTION EFFORTS TO IMPROVE YOUTH UNDERSTANDING THE IMPORTANCE OF NUTRITIONAL STATUS IN THE PREVENTION OF ANEMIA IN ADOLESCENTS
Keywords:
Nutritional Status, Anemia, Education, Adolescents
Abstract
The problem of nutrition in Indonesia is still an unfinished homework. The problem of micronutrient deficiencies such as anemia is one of several problems that occur in Indonesia. The purpose of this community service activity is to provide nutrition education and increase youth knowledge in anemia prevention. The activity method consists of three, namely planning, implementation and evaluation. Planning includes coordination with partners, preparation of educational materials and equipment. Evaluation uses a questionnaire to measure knowledge before and after education. The partners for this activity are teenagers in Pulau Panjang, Kec. Galang, Batam City. This activity carries out education with various methods, namely lectures, videos and leaflets. The implementation will be carried out on March 30, 2023. There were 35 young women who attended. The results of the post-test showed that there was an increase in the knowledge of young women before and after education, which was 8.67 points. In educational activities on nutritional status in preventing anemia there is an increase in knowledge which can occur one of them due to the use of various media. Education runs smoothly and can increase adolescent knowledge in preventing anemia. This activity received support from the Head of the Long Island RT and the participants were very enthusiastic in participating in this community service.
Downloads
Download data is not yet available.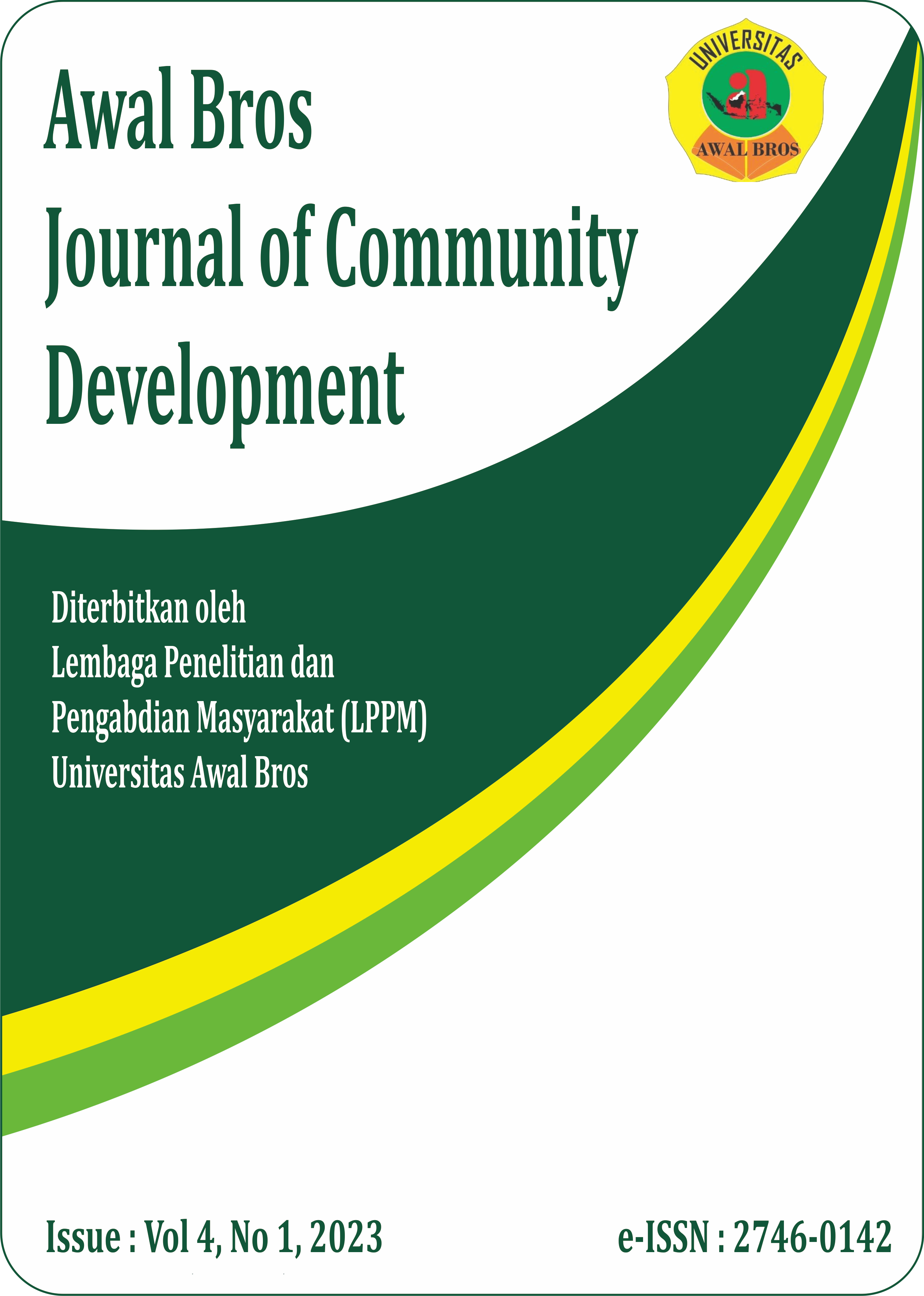 Downloads