INTRODUCTION OF CLEAN AND HEALTHY LIVING BEHAVIOR IN ADOLESCENTS
Keywords:
PHBS, Youth, Health
Abstract
Clean and Healthy Living Behavior (PHBS) is a movement or program launched by the Ministry of Health of the Republic of Indonesia with the aim of improving the quality of public health. This situation requires the community, especially adolescents to be more sensitive to health and personal hygiene. Education about PHBS on this island is felt to be very necessary so that adolescents can maintain personal hygiene and health, so as to avoid various viruses and diseases. Some PHBS that need to be conveyed to adolescents are how to wash hands properly and correctly, how to apply cough ethics, how to practice physical distancing, and how to maintain personal hygiene. This community service was carried out on Panjang Island, Saturday, June 10, 2023 at 14.00 WIB until it was completed with the theme of PHBS (Clean and Healthy Living Behavior) counseling in Realizing a Healthy Care Generation in the Islands. This activity was organized by a team of lecturers and students of Awal Bros. University participants. The purpose of PHBS is to carry out community service as a form of atmosphere building in the Youth Islands. As a result of the counseling, adolescents become more aware of the importance of clean and healthy living behavior. The conclusion of the implementation of this community service program is that there is an increase in students' understanding by 95% of the importance of clean living behavior.
Downloads
Download data is not yet available.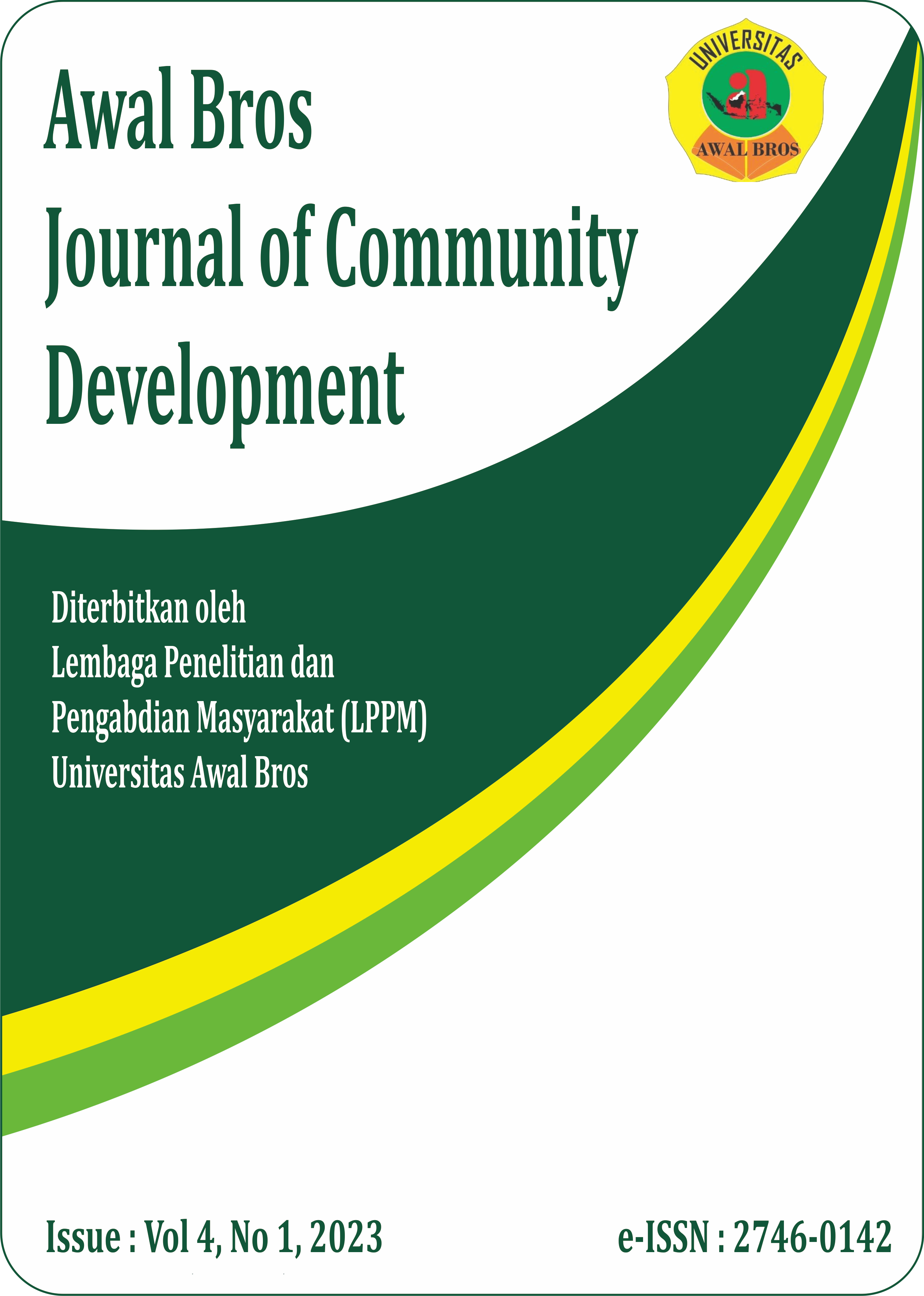 Downloads