COUNSELING ABOUT GRADE REFERRAL SYSTEM IN HEALTH FACILITIES
Keywords:
Referral System, Health Facilities, Health Center, BPJS Health, Understanding
Abstract
The referral system is the implementation of health services that regulates the delegation of tasks and responsibilities of reciprocal health services both vertically and horizontally. The referral system has levels starting from the first level health facilities, one of which is the Community Health Center (Puskesmas). Public understanding of BPJS Health, especially regarding the referral system, is one of the factors that influence the high and low ratio of referrals at the Community Health Center. With the emergence of the Covid-19 outbreak, people in RW 003 Kulim Village are afraid to come for treatment at the nearest health facility. This statement was directly conveyed by local residents where they prefer to use natural herbal remedies that are chopped themselves. This is also related to the community's lack of understanding of the flow/tiered referral system in health facilities. In this article, the author describes the community service activities that have been carried out to increase the understanding of the local community about the Tiered Referral System in Health Facilities Community service activities carried out at the Nurul Ikhlas Mosque RW 003 Kulim Village, Kulim District. Before conducting counseling and finding the priority of this problem, the writer conducted a quantitative descriptive study using a survey method using a questionnaire with a total of 130 samples, with the accidental sampling technique in RW 003 Kulim Village. As for the results of this community service activity, the community already knows the flow/tiered referral system at health facilities and the requirements for their management.
Downloads
Download data is not yet available.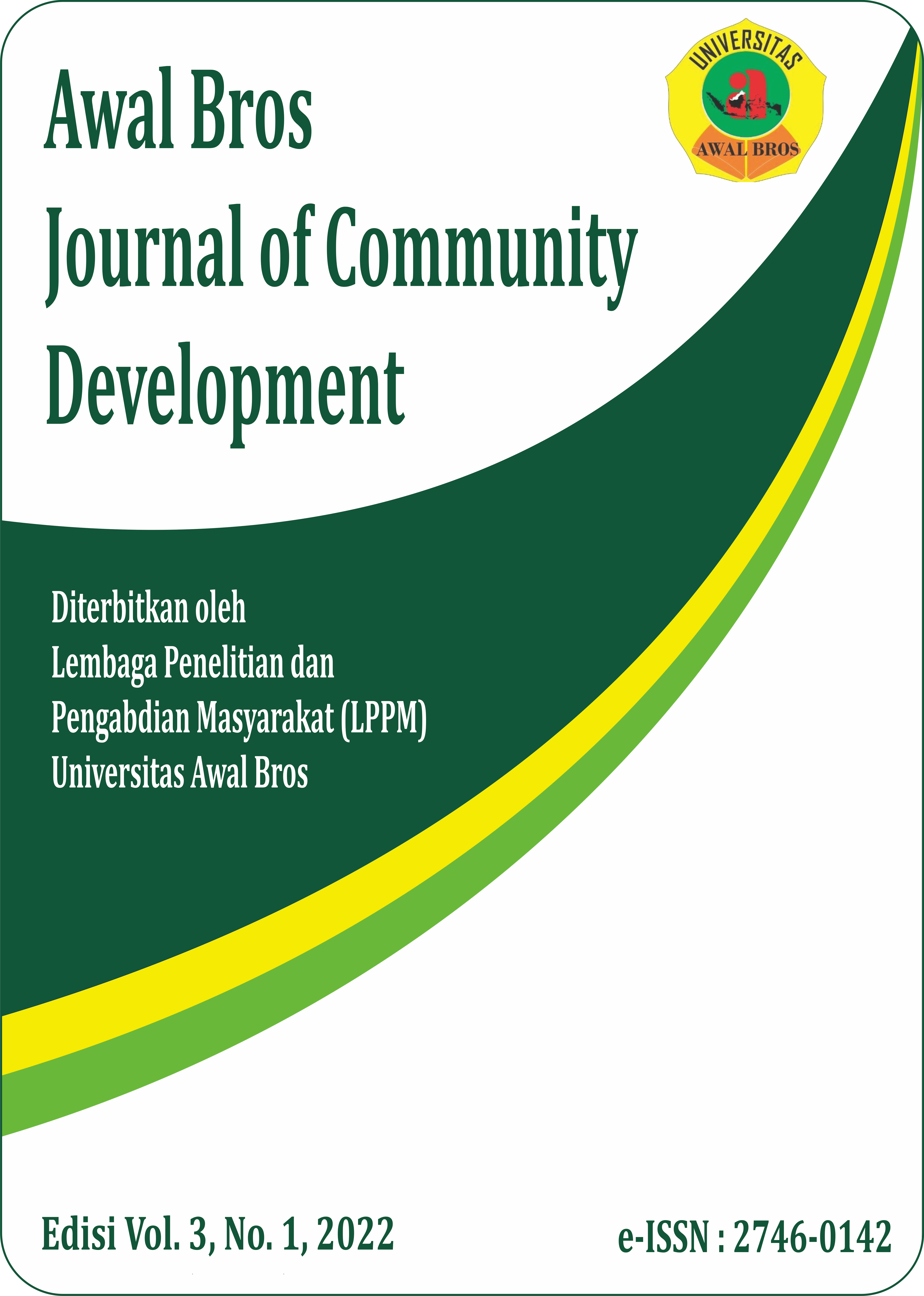 Downloads