THE EFFECT OF COUNSELING ON COMMUNITY PERCEPTIONS ABOUT THE IMPORTANCE OF THE USE OF BPJS IN THE WORK AREA OF PUSKESMAS TENAYAN RAYA
Keywords:
BPJS, The importance of using BPJS, Counseling, Perception
Abstract
All Indonesian residents are required to become participants in the health insurance managed by BPJS, including foreigners who have worked for at least six months in Indonesia and have paid contributions. The Social Security Administering Body (BPJS) is a legal entity that was established to administer the health insurance program starting operational on January 1, 2014. The public's lack of understanding of the use of BPJS and the BPJS registration process is a challenge to the perception of counseling. In this article, the author describes outreach activities to the community that have been carried out to increase public understanding of BPJS. The counseling activity was carried out at the Basyirul Amin Mosque, Kulim District which was attended by the community in the working area of the Tenayan Raya Health Center using lecture, discussion and question and answer methods. The public perception of the importance of using BPJS is very complicated and difficult to reach by the lower middle class and the community considers the BPJS registration process to be very difficult to understand. As for the results of this community activity, the community understands the importance of the purpose of using BPJS and the BPJS registration flow and the community in making good use of BPJS.
Downloads
Download data is not yet available.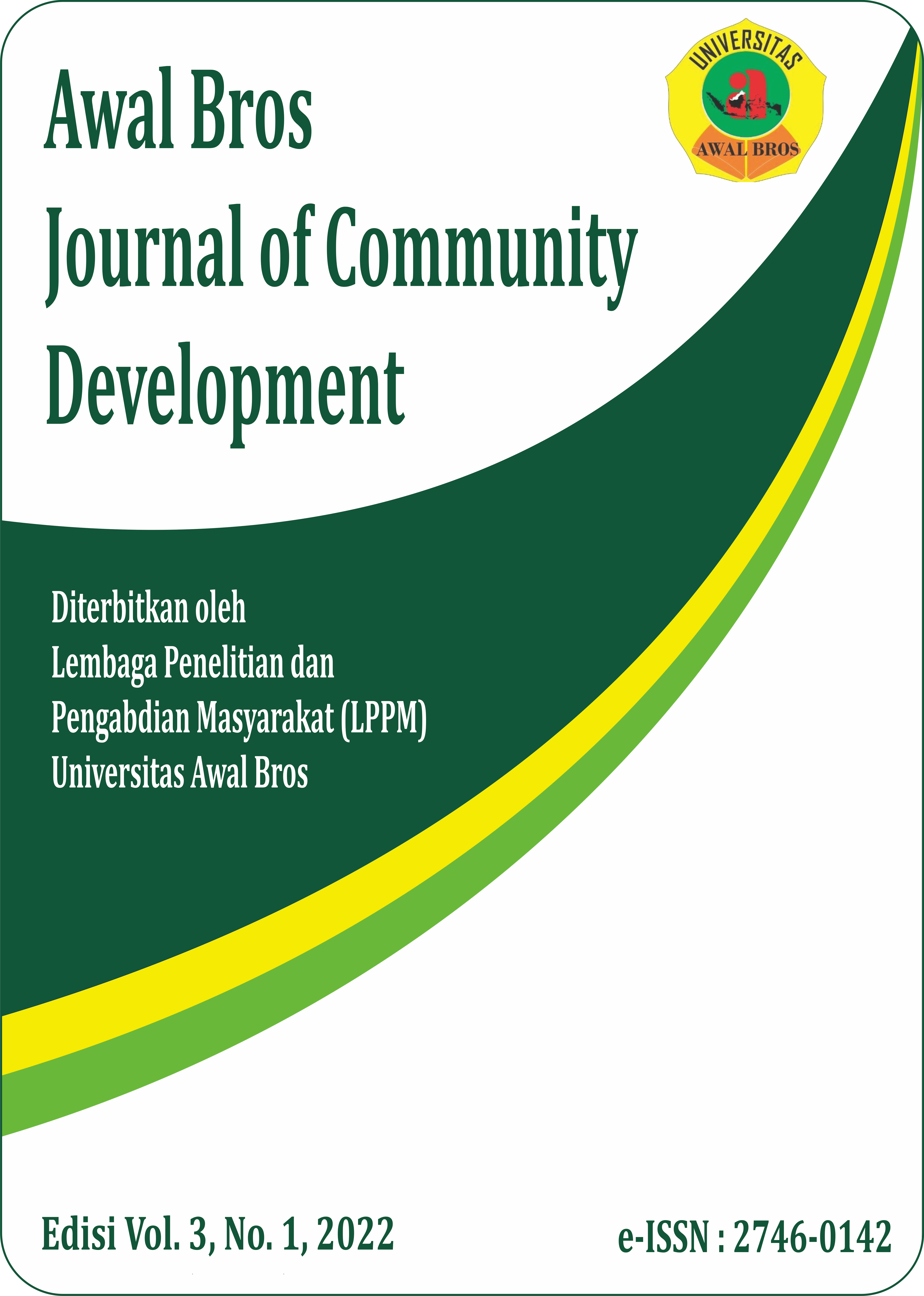 Downloads