THE EFFECT OF GADGET RADIATION ON LEARNING ACHIEVEMENT AT PRO-SKILL INDONESIA VOCATIONAL SCHOOL OF HEALTH
Keywords:
Radiation, Gadgets, Dizzy, Nauseous, Sleepy
Abstract
Radiation is the transmitter and propagation of waves that carry energy through space or intermediate substances. In physics, radiation can be interpreted as a process in which energy moves through a medium or through space, and finally is absorbed by other objects. Gadgets as an electronic tool for communicating and accessing information are growing rapidly. The use of gadgets for students is urgently needed with the aim of supporting their learning, especially during the Covid-19 pandemic yesterday. Some examples of using gadgets as learning media such as the zoom application, gmeet, teacher's room, zenius and so on. Apart from being used for studying, gadgets are also used by students to play online games or open social media such as Instagram, Whatsup, TikTok, Youtube and others. The purpose of this community service is to determine the effect of gadget radiation on student achievement. This community service is Quantitative community service with a survey approach, samples were taken using the Probability Sampling technique with a sample of 30 respondents. The instruments used in community service are questionnaires and documentation. The classic assumption test uses a normality test, auticoleration test, multicollinearity test, heteroscedasticity test using a regression analysis with a significant value of 0.05 or 5%.
Downloads
Download data is not yet available.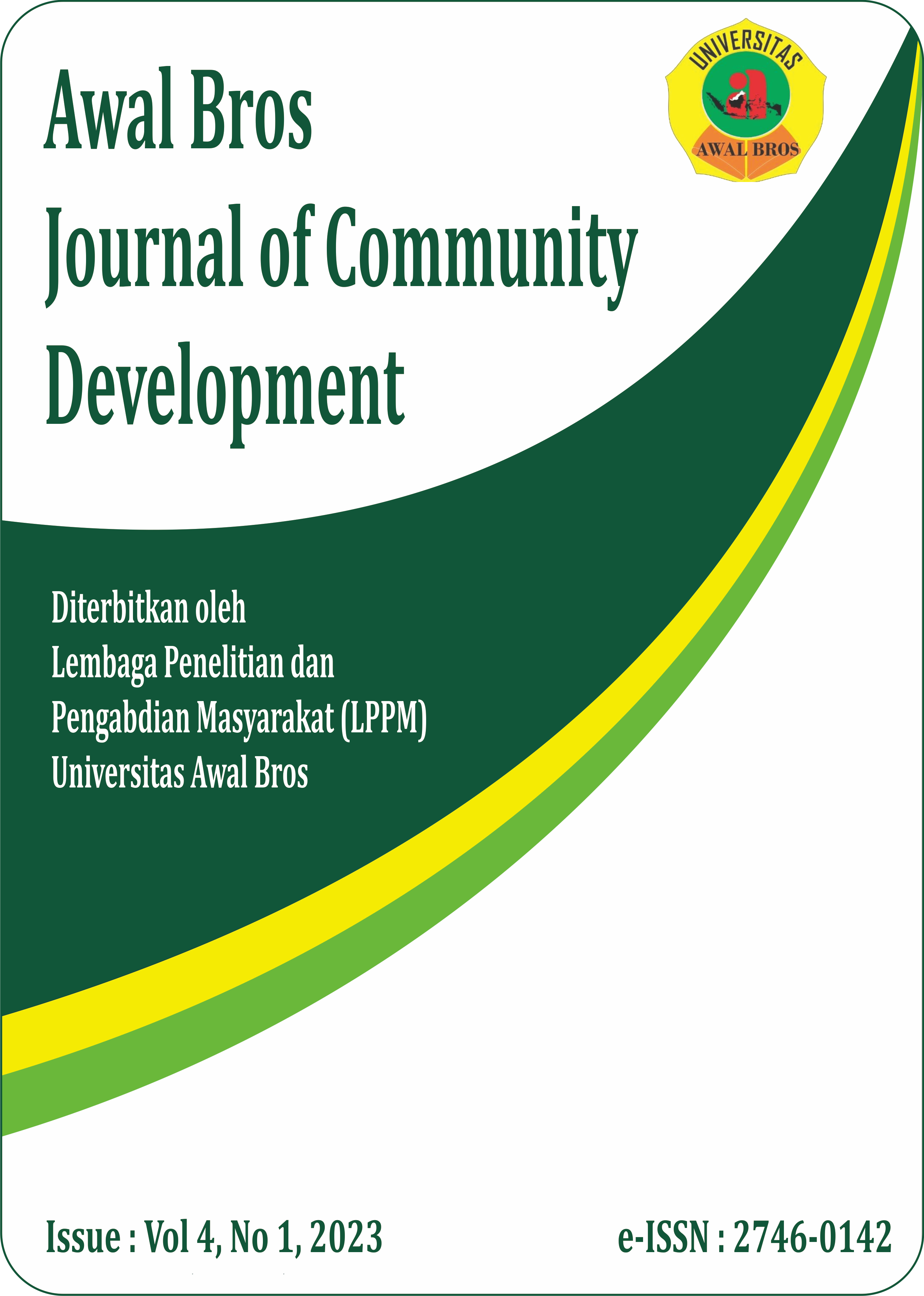 Downloads