COUNSELING ON HEALTH INSURANCE (BPJS) ESPECIALLY FOR PREGNANT WOMEN AND PARENTS OF TODDLERS AND CHILDREN IN POSYANDU KEMBANG MAWAR RW.06 KEL. SIALANGRAMPAI KEC. KULIM
Keywords:
Health Insurance, Pregnant Women, Parents of Toddlers, Toddlers, Posyandu
Abstract
BPJS Health is a guarantee in the form of health protection so that participants benefit from health maintenance and protection in meeting basic health needs for everyone who pays contributions or the contributions are paid by the government. BJPS Health participants consist of 2 groups, namely PBI (Contribution Assistance Recipients) Guarantees included in the PBI health insurance, namely the poor and the poor. Fixed and unable to print total. Contributions are paid by the Government and not PBI (Contribution Assistance Recipients). Health insurance Non-PBI health insurance includes the work of wage earners and their family members. Work is not the wage earner and his family. Not workers and family members. Activities started at this stage included preparing places and events in collaboration with Posyandu, then preparing for pre-planning, preparing the agenda and consulting with community leaders and the health center, namely the Person in Charge of Health Promotion at the Tenayan Raya Health Center. Participants in this activity were 25 people, and the event could run smoothly according to the agreement. Residents of RW.06, especially parents of toddlers and toddlers who attended the socialization activities from start to finish. Socialization and counseling activities took place in an orderly and smooth manner.
Downloads
Download data is not yet available.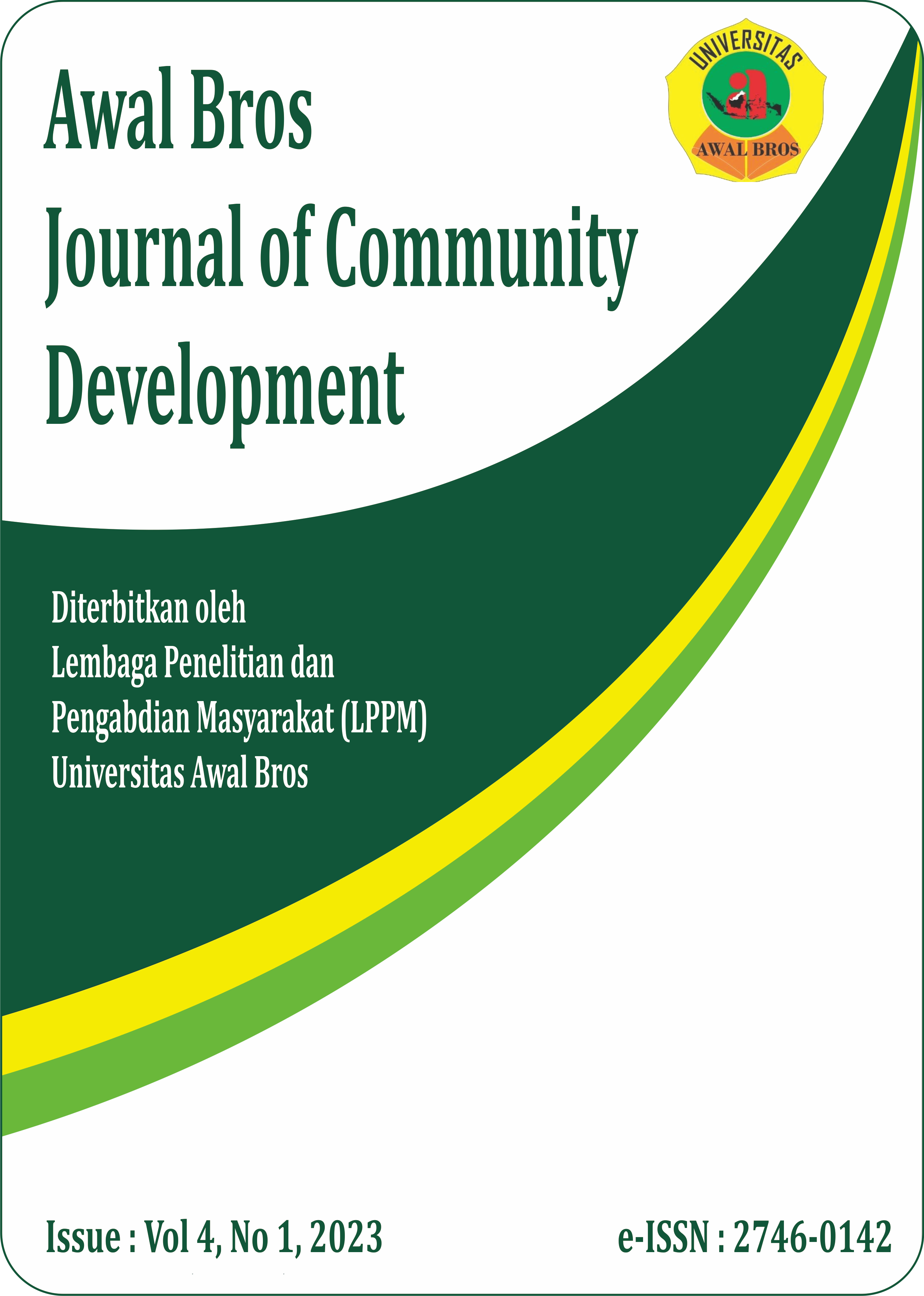 Downloads