PERSONAL HYGIENE EDUCATION AS THE APPLICATION OF PERSONAL HYGIENE BEHAVIOR IN ADOLESCENTS
Keywords:
Personal Hygiene, Adolescent, Health Promotion
Abstract
Physical health problems in adolescents are often ignored so that they have an impact on physical health in adolescents. Lack of personal hygiene knowledge can be a factor inhibiting personal hygiene health in adolescents. Some health departments that need attention by adolescents in the implementation of personal hygiene such as maintaining healthy teeth and mouth, skin and facial health, reproductive organ health, daily clothing, and hair care and finger nails and toe nails. This community service aims to: 1) Establishing cooperation between the Bachelor of Midwifery Program Study at Awal Bros University and the Community Health Centers and Adolescents Posyandu in the Batam City Region in community service activities; 2) Growing awareness and increasing youth knowledge about personal hygiene so that youth can know and apply self-hygiene behavior so that they can avoid various health problems. This community service activity was carried out at the Adolescents Posyandu in the Working Area of ​​the Sei Panas Health Center in Batam City in April 2023 which involved 22 participants. This community service includes three stages including the preparation stage, the program implementation stage, and the evaluation at the end of the activity. The results obtained from this community service activity are that adolescents can know and apply personal hygiene behavior. There is an increase in the percentage of adolescents with good and sufficient knowledge and a decrease in the percentage of adolescents with less knowledge so that it can be concluded that the provision of counseling regarding personal hygiene to adolescents greatly influences the increase in participants' knowledge of the material provided.
Downloads
Download data is not yet available.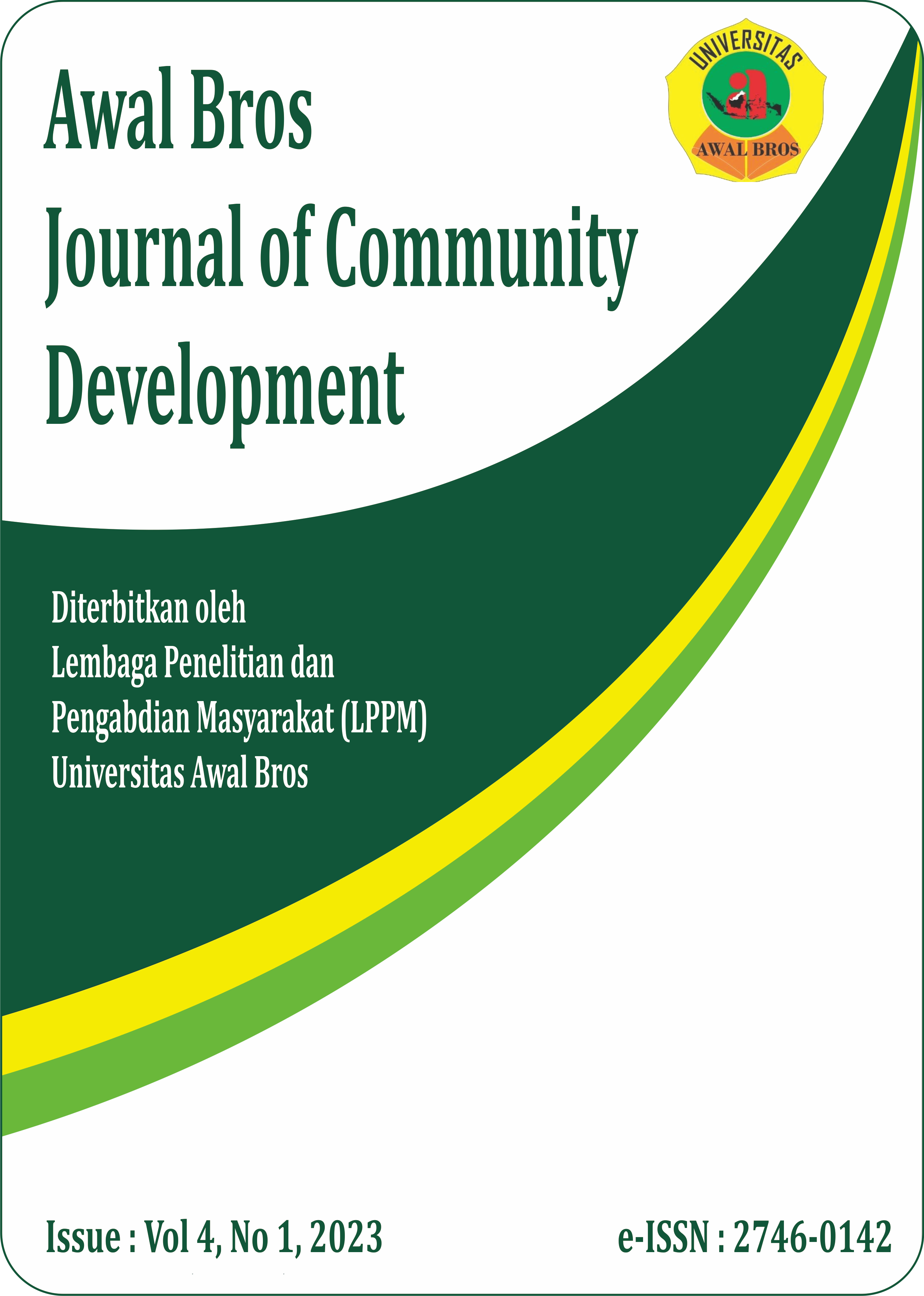 Downloads