ADOLESCENT LEVEL OF KNOWLEDGE OF MENSTRUAL HYGIENE MANAGEMENT PRACTICES
Keywords:
Knowledge, Young Women, Menstrual Hygiene Management
Abstract
Menstruation is a physiological case with its uniqueness that is experienced only in a woman. That is normally occurring at the age of 12-13 years or including adolescence. Adolescent girls are very susceptible to infection in their reproductive organs. The reason is the lack of personal hygiene, especially during menstruation (menstrual hygiene). Poor menstrual hygiene can trigger the emergence of many Reproductive Tract Infections (ISR). Hygiene when affecting the level of knowledge about reproductive health. Lack of understanding related to reproductive health makes adolescent girls unable to implement menstrual habits which can cause harm to their reproductive health. The formulation of the problem in this study is how the level of knowledge of adolescent girls. The purpose of this study was to determine the relationship of the level of knowledge on menstrual hygiene management practices. This research use correlation method with Cross sectional approach. Sampling technique that is used is technique probability sampling analysis used with statistical technique of Kruskall-Wallis. The results showed that the level of knowledge about menstruation affect the practice of menstrual hygiene management with P value 0.003 (p <0.05) . From the results of this study is expected that health workers and the teenagers can be more concerned about hygiene during menstrualand more digging information and self-insight on the importance of menstrual hygiene management so as to increase knowledge in maintaining hygiene during menstruation.
Downloads
Download data is not yet available.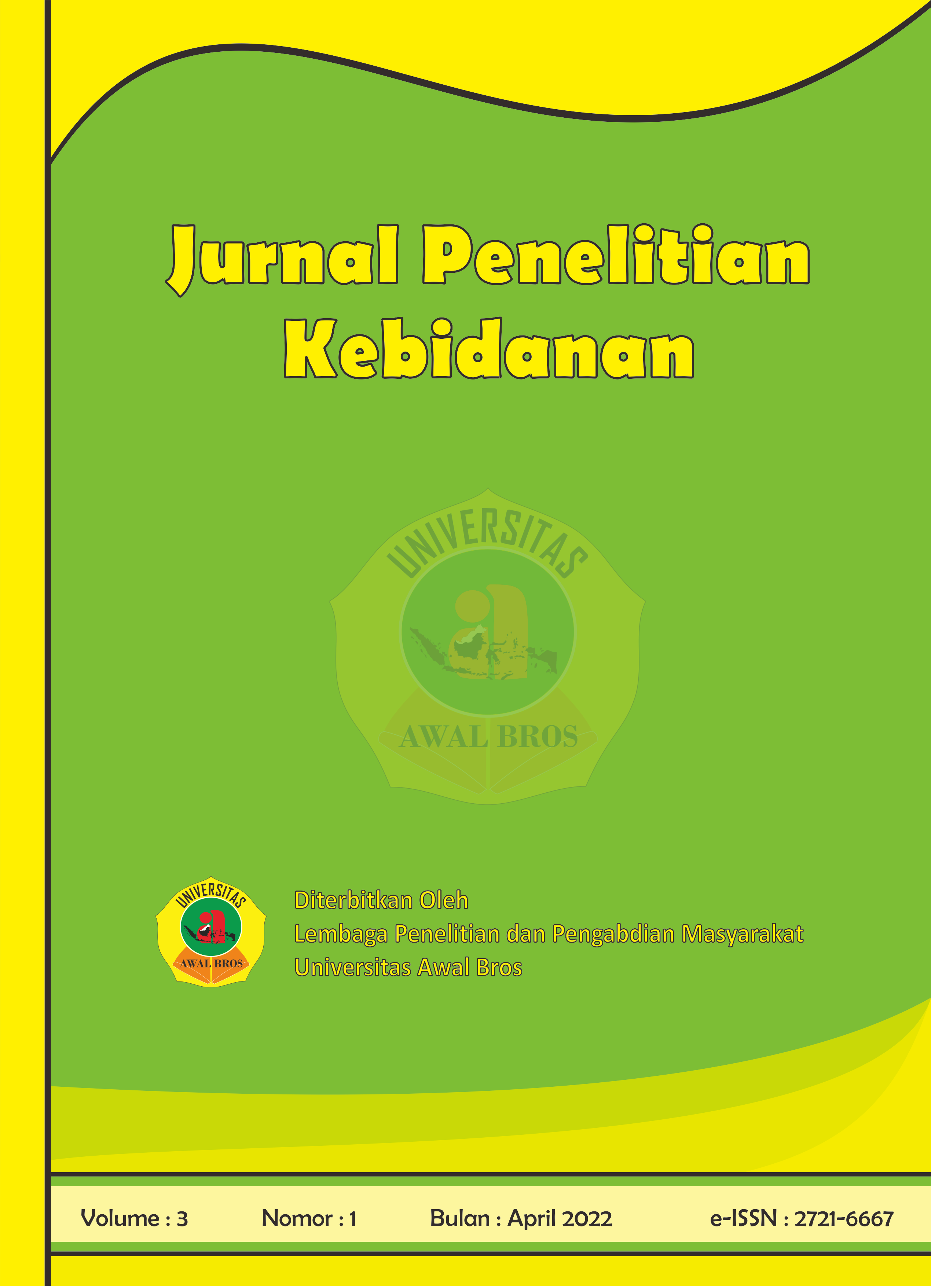 Downloads