About the Journal
The Midwifery Research Journal is a means of publishing scientific work for health researchers, both lecturers and students. This journal was originally published by the Awal Bros Batam STIKes Midwifery Study Program and continued by the Awal Bros University LPPM. The scope of this journal includes articles which are the result of research in the scope of midwifery and other health related to midwifery. Journal of Midwifery Research was first published in volume 1 no. February 1, 2015 which was published in print with ISSN number 2443-3683 and issue of Volume 1 No. 1 which is published online with e-ISSN 2721-6667. This journal is published twice a year, namely in April and October.
JOURNAL SUMMARY
Current Issue
Vol. 3 No. 1 (2022): Jurnal Penelitian Kebidanan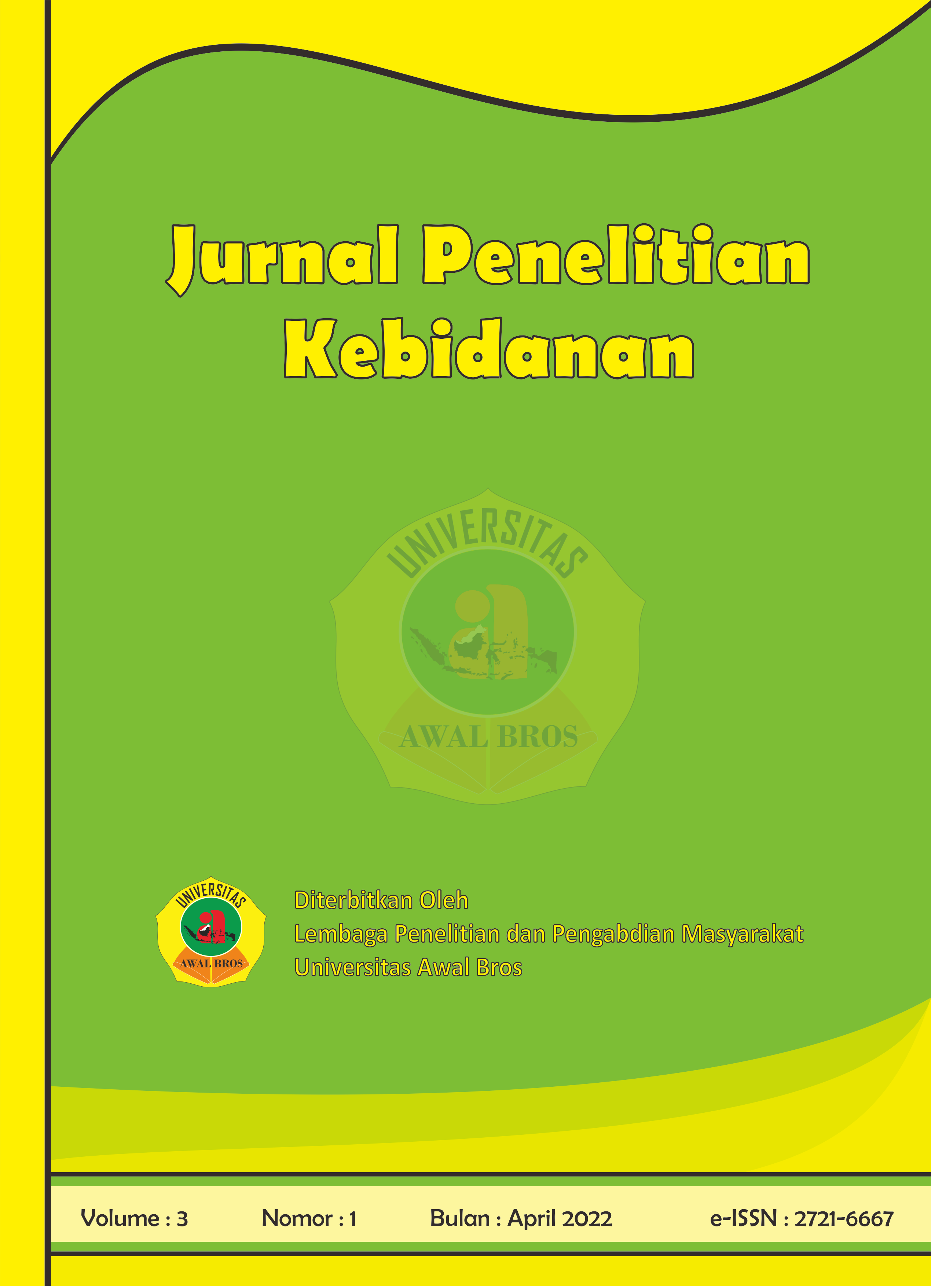 Jurnal Penelitian Kebidanan Volume 3 Nomor 1 Tahun 2022 merupakan terbitan ketiga yang diterbitkan oleh LPPM Universitas Awal Bros. Jurnal ini berisi hasil penelitian dari berbagai peneliti yang telah melalui proses peer review dan copy editing.
Adapun terbitan ketiga ini diterbitkan pada bulan April 2022
View All Issues