RELATIONSHIP OF NURSE COMPLIANCE LEVEL IN IMPLEMENTATION OF SPO IV LINE TREATMENT WITH PHLEBITIS OCCURRENCE RATE IN BOUGENVILE ROOM AWAL BROS PEKANBARU HOSPITAL
Keywords:
Phlebitis incidence rate, SPO IV, Line care
Abstract
Infusion therapy as one of the infective actions that can cause phlebitis complications, infusion treatment measures is an attempt to prevent the entry of microorganisms in the vascular so that phlebitis does not occur. Based on data from Prevention Control Infection (PCI) Awal Bros Pekanbaru Hospital 2016 found cases of phlebitis as many as 371 people from 11,365 patients who are infused or about 3.62% (Recommendation Kepmemkes No. 129 in 2008 is ≤1,5%). The purpose of this study to determine the relationship between IV Line care with the incidence of phlebitis in patients who are infused in the room Bougenvil Awal Bros Pekanbaru Hospital. This study using  correlational analytics that examine the relationship between  variables.  76 respondents were choose using  purposive sampling. The result of this study shows that from 76 responden, 56 (73,7%) being  care based on  IV Line treatment SOP,  54 (71.1%) did not experience phlebitis, while 2 (2.6%) had phlebitis. While  20 (26.3%) with no IV line care, 7 (9.2%) had phlebitis. There is was a relationship between SOP IV line treatment with phlebitis incidence in Bougenvile Room Awal Bros Pekanbaru Hospital  (p = 0,000 <0.05).. Looking at the results of this study the infusion treatment must be done properly in accordance with SPO that have been made in order to prevent or minimize the incidence of phlebitis. It is expected for nurses to be able to know the risk factors that cause phlebitis so that can be used as input and guide in giving health education to the client  about risk factors that can cause of phlebitis.
Downloads
Download data is not yet available.
References
Alexander, et al. (2010). Infusion Nursing Society, Infussion Nursing: An Evidence Based Approach. Third Edition. St. Louis : Dauders Elsevier.
Aprilin. (2011). Hubungan Perawatan Infus Dengan Terjadinya Phlebitis Pada Paien Terpasang Infus Di Puskesmas Krian Sidoarjo. Diperoleh pada tanggal 14 Februari 2017 dari https://www.dianhusada.ac.id/jurnalimg/jurper1-2-het.pdf
Hankins, J., Lonway, R.A.W., Hedrick, C., & Perdue, M.B. (2011). The infusion nurse society: Infusion therapy, in clinical practice. 11st Edition Philadelphia : W.B. Saunders Co.
Kepmenkes No 129. (2008). Standar Pelayanan Minimal Rumah Sakit. Jakarta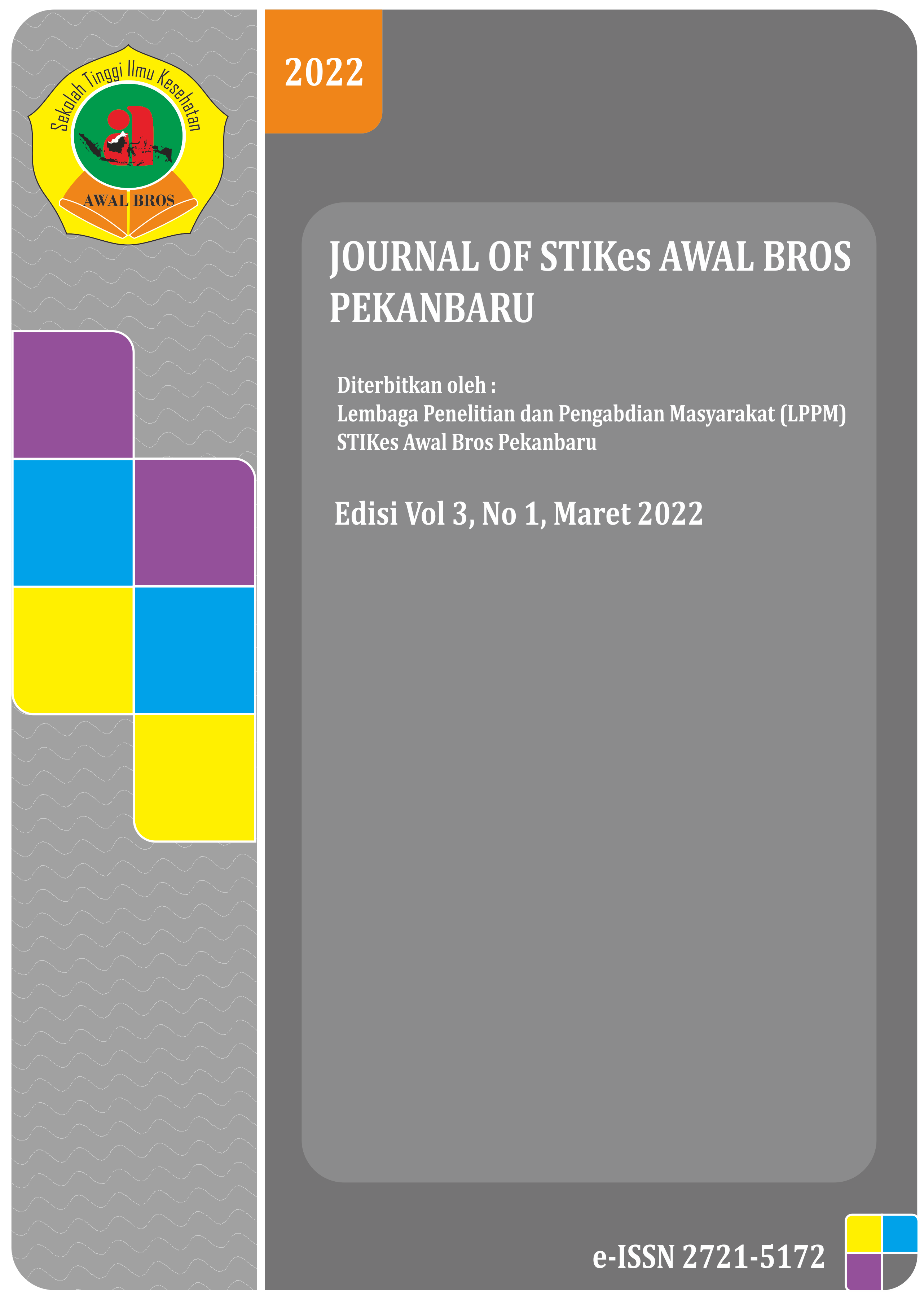 Downloads