EVALUATION OF ACADEMIC SERVICES OF HOSPITAL ADMINISTRATION STUDY PROGRAM FOR STUDENTS IN STIKES AWAL BROS PEKANBARU
Keywords:
Tangible, Reability, Responsiveness, Assurance, Emphaty, Services, Hospital Administration
Abstract
​​ The success of educational institutions is largely determined by the quality of education that can be measured through student satisfaction as customers of educational services. The purpose of this study is to find out how student satisfaction with the academic services of the Hospital Administration study program for students of STIKes Awal Bros Pekanbaru, knowing the factors and variables that must be improved to meet student satisfaction, knowing what factors and variables must be maintained to meet student satisfaction, whether the services received by students are in accordance with what students expect. The research data was obtained using questionnaires as a data-clumping tool. The dimensions used to arrange instruments ar e the dimensions that determine the quality of service consisting of 5 dimensions, namely: 1. Tangible, 2. Reliability, 3. Responsiveness, 4. Assurance, 5. Emphaty. This research sample is 50 active students of the 2017-2021 Class Hospital Administration who were selected using questionnaire techniques. The analysis technique used is descriptive statistics to find out the level of student satisfaction, followed by Importance Performance Analysis (IPA) to find out the level of interest and satisfaction of students.
Downloads
Download data is not yet available.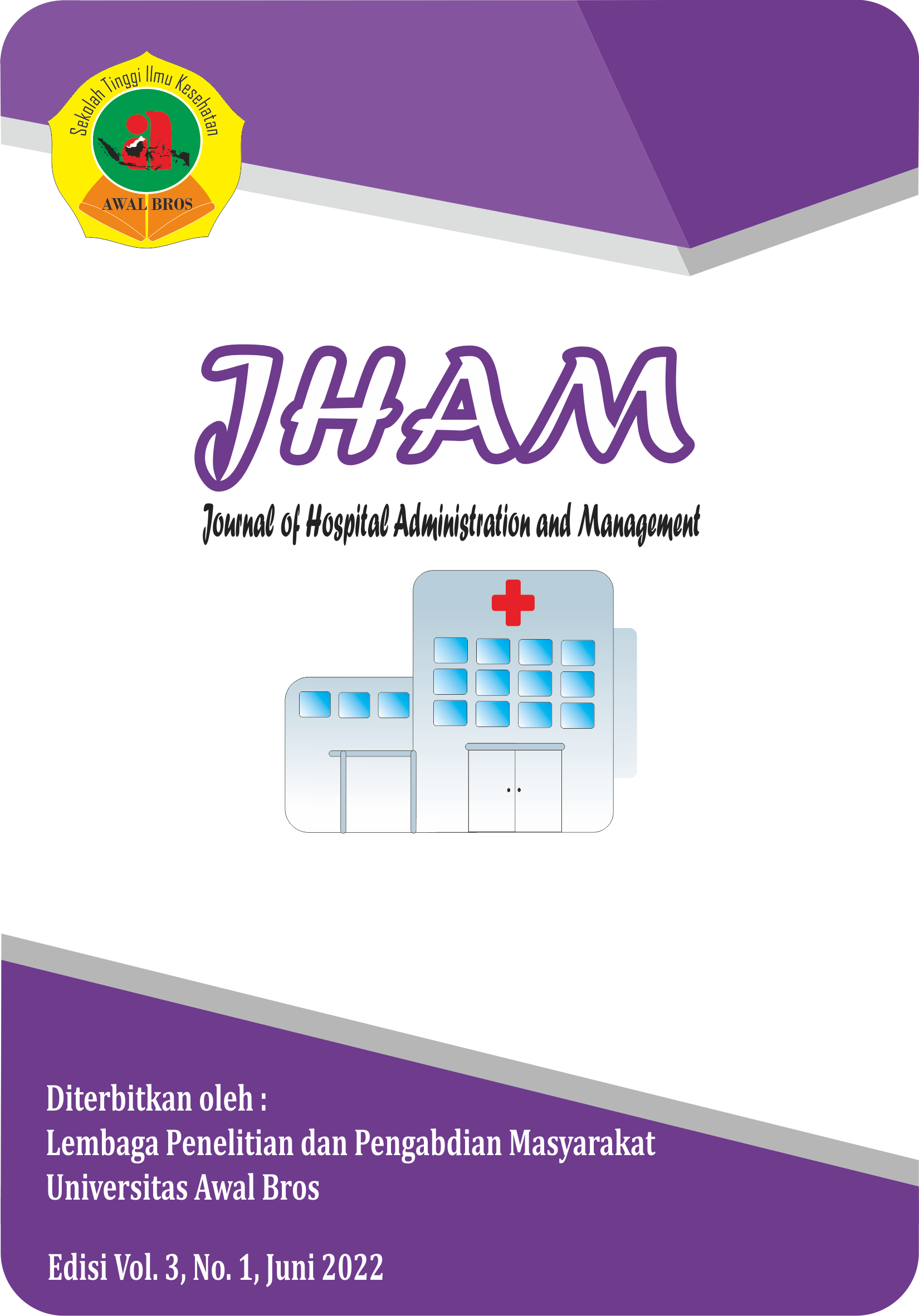 Downloads
How to Cite
wijaya, M. eka, & Purnamasari, D. . (2022). EVALUATION OF ACADEMIC SERVICES OF HOSPITAL ADMINISTRATION STUDY PROGRAM FOR STUDENTS IN STIKES AWAL BROS PEKANBARU. Journal of Hospital Administration and Management (JHAM), 3(1), 13–20. https://doi.org/10.54973/jham.v3i1.213