QUALITY ANALYSIS OF THE IMPLEMENTATION OF THE COVID-19 MASS VACCINATION PROGRAM AGAINST MARKET TRADERS IN PEKANBARU CITY
Keywords:
Quality, Vaccination, Covid-19, Importance Performance Analysis (IPA)
Abstract
The level of service quality in the implementation of the vaccination program cannot be assessed from the government's point of view, but must be seen from the community's assessment. Therefore, in formulating strategies and programs for implementing service quality, the government must be oriented to the interests of the community by paying attention to the components of service performance quality. This study aims to analyze the quality of the implementation of the COVID-19 mass vaccination program that has been carried out by the Senapelan Market traders in Pekanbaru City so that in the future the Government can evaluate the quality of the implementation of a better mass vaccination. . The target in this research is Senapelan Market Traders, Pekanbaru City with a total sample of 60 traders to be taken. This study was analyzed using the Importance Performance Analysis (IPA) method which is a quantitative descriptive study and the data was processed using SPSS software. Then the approach in this study uses a normative juridical approach which is supported by an empirical juridical approach. The results of the study found that the friendliness of the officers, clarity of information, initial screening, and privacy/information security had met the quality of mass vaccination service performance that had been perceived by traders at Senapelan Market, while the attributes of wearing uniforms were easily recognizable and had complete equipment. -support tools still do not meet the perception of Senapelan Market Traders.
Downloads
Download data is not yet available.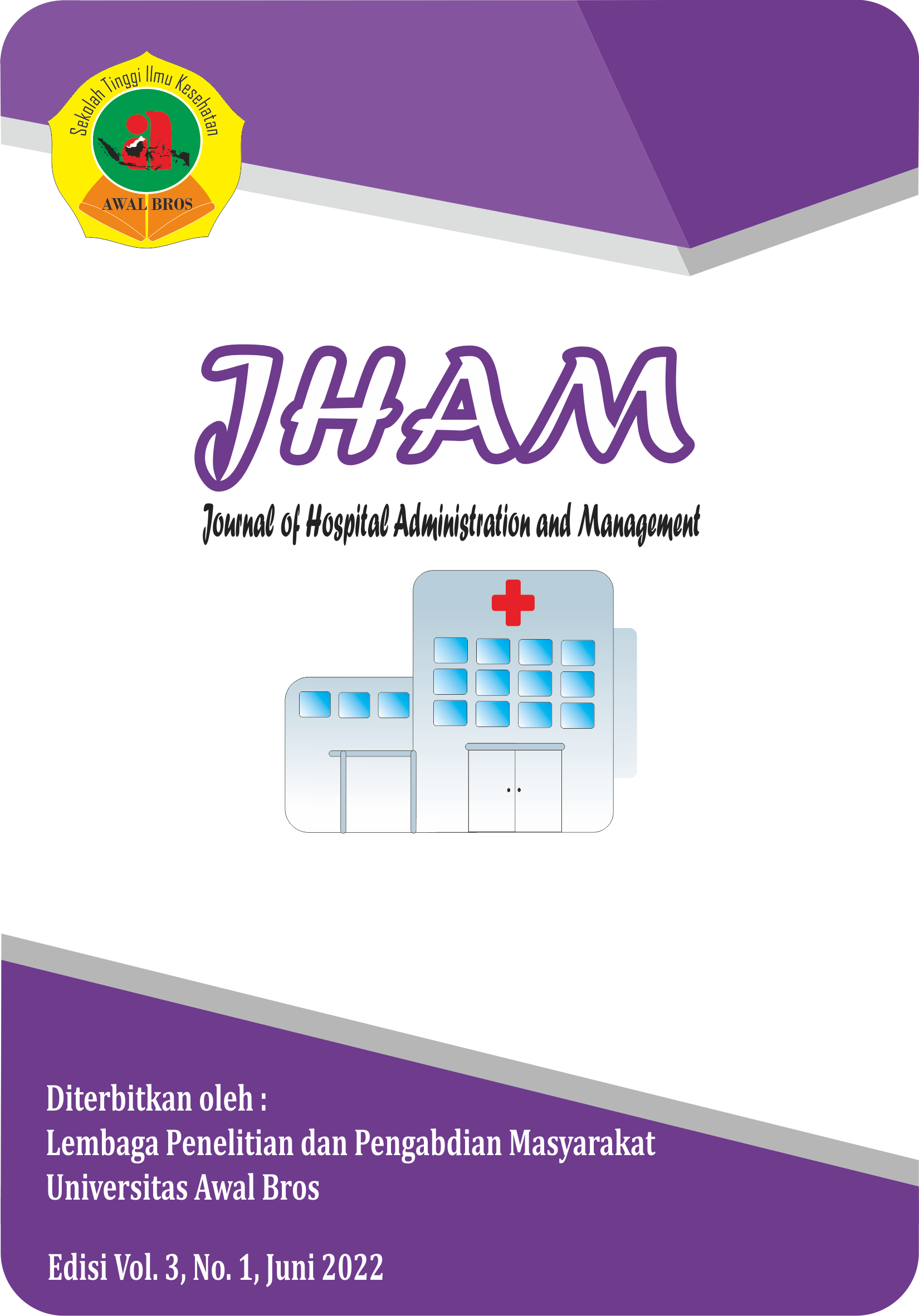 Downloads
How to Cite
Nurhayati, & Yoshandi, T. M. (2022). QUALITY ANALYSIS OF THE IMPLEMENTATION OF THE COVID-19 MASS VACCINATION PROGRAM AGAINST MARKET TRADERS IN PEKANBARU CITY. Journal of Hospital Administration and Management, 3(1), 21–27. Retrieved from https://journal.univawalbros.ac.id/index.php/jham/article/view/219