ATTRIBUTE ANALYSIS OF QUALITY OF PATIENT SERVICES IN HARAPAN RAYA PUBLIC HEALTH CENTER
Keywords:
Service Quality, Canoe Model, Service
Abstract
Health services are one of the most important services for the community because health is a very important investment in supporting economic development and has a role in overcoming the occupation. However, the health services provided by the government seem too convoluted, require a long time so that the health services provided tend to be not optimal. Based on the background of the problem above, the writer is interested in conducting research on the Quality of Health Services at the Harapan Raya Health Center. This study aims to integrate the measurement of customer satisfaction using Kano, a model to identify the right priorities for improving the performance of the attribute in question. In addition, this research is also useful for improving the performance of attributes that are included in the weakness category. The research method used is a quantitative approach to the canoe model method. Data collection techniques by distributing questionnaires. The results of this study analyzed the service quality of puskesmas in Harapan Raya based on the dimensions of Tangibles, Reliability, Responsiveness, Assurance, and Empathy. The service attributes that need to be continuously improved are the factors that fall into the Must-be attribute (basic needs) category x5, x12, x8, x13, x14,x18, x19, x21, x23, x24.
Downloads
Download data is not yet available.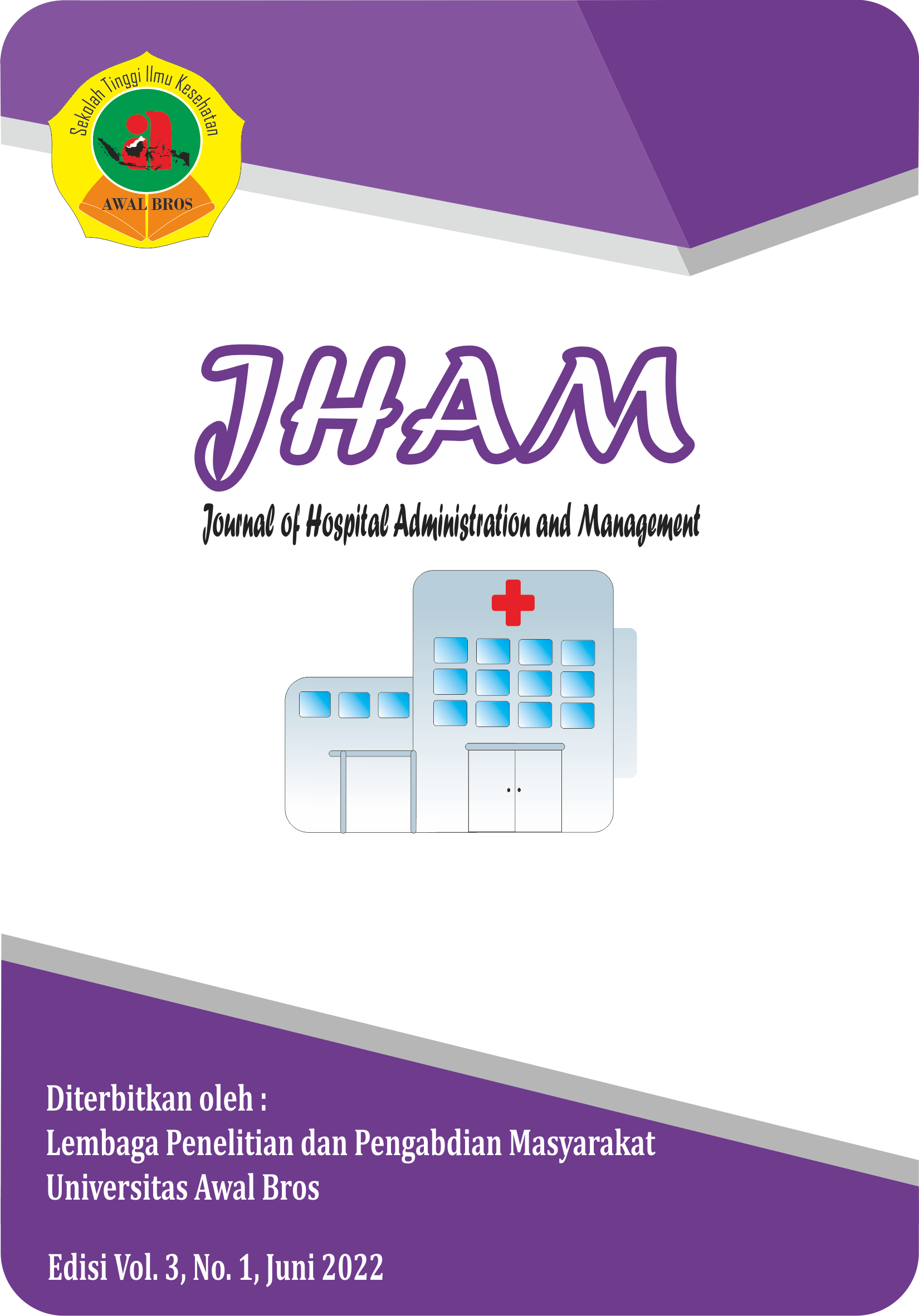 Downloads
How to Cite
Hasan, R., & Zaky, A. (2022). ATTRIBUTE ANALYSIS OF QUALITY OF PATIENT SERVICES IN HARAPAN RAYA PUBLIC HEALTH CENTER. Journal of Hospital Administration and Management, 3(1), 34–43. Retrieved from https://journal.univawalbros.ac.id/index.php/jham/article/view/220