ANALYSIS OF THE QUALITY OF CLINIC SERVICES ANNISA MEDIKA PEKANBARU CITY IN IMPROVING SERVICES
Keywords:
service, satisfaction
Abstract
Satisfaction is closely related to the expected service and the fact that the services provided at the Annisa Medika Clinic are very satisfying. Satisfaction will be fulfilled if the service provided is felt to be in accordance with the patient's expectations. This study aims to determine the description of patient satisfaction with the services of the Annisa Medika Clinic. This type of research is quantitative by using a questionnaire. Research respondents are patients who receive services at the Annisa Medika Clinic. The results of this study obtained a total of 52 respondents. The results of the analysis are included in the category of very good or very satisfied. The purpose of this study was to determine the level of patient satisfaction with services at the Annisa Medika Clinic. Based on the service quality scale, namely direct evidence (tangible), reliability (reliability), responsiveness (responsiveness), assurance (assurance), four (emphaty) is very high, which means that patients are very satisfied with the services provided by the Annisa Medika Clinic.
Downloads
Download data is not yet available.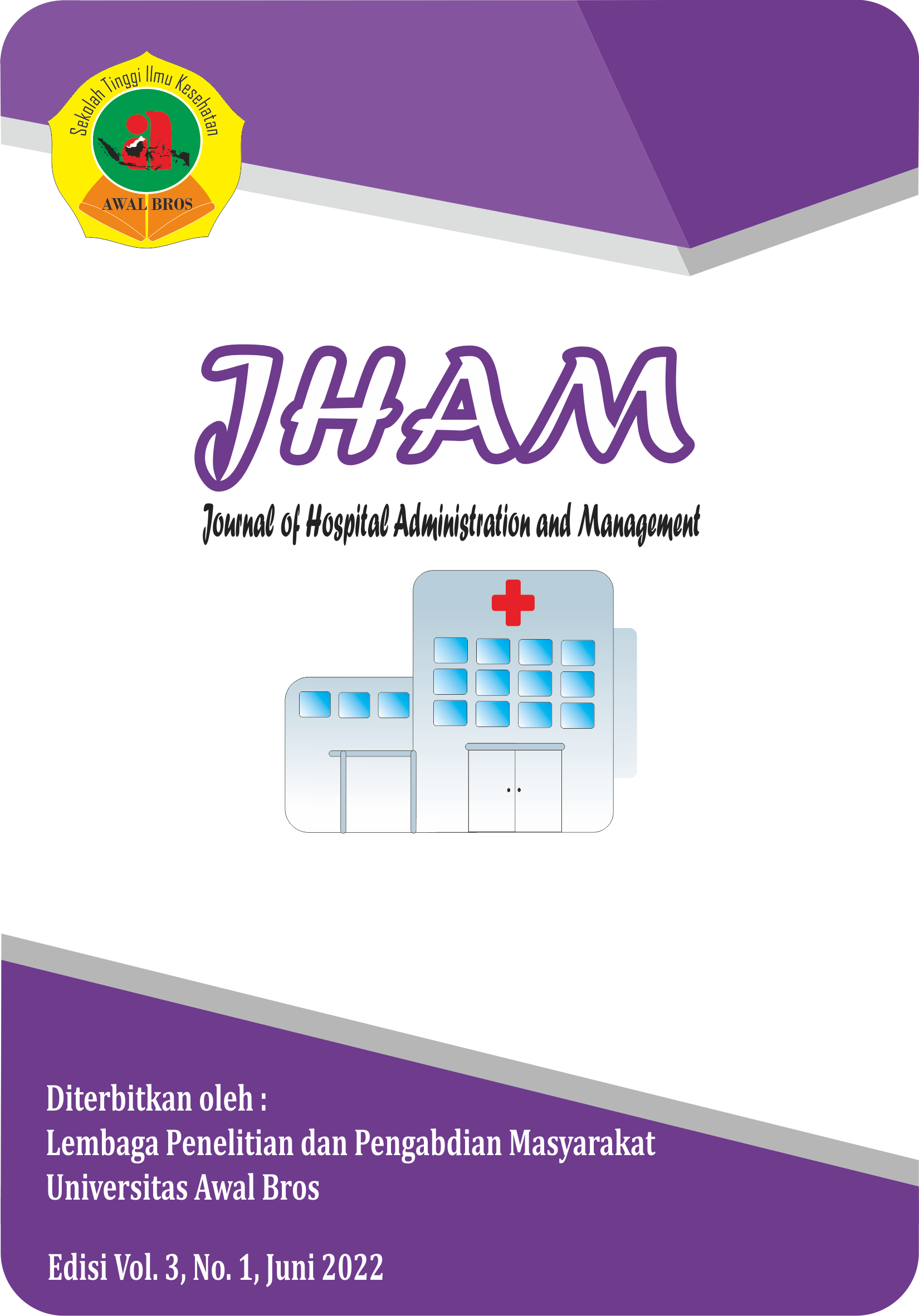 Downloads
How to Cite
Lubis, S. C., & Annisa, A. (2022). ANALYSIS OF THE QUALITY OF CLINIC SERVICES ANNISA MEDIKA PEKANBARU CITY IN IMPROVING SERVICES. Journal of Hospital Administration and Management, 3(1), 44–48. Retrieved from https://journal.univawalbros.ac.id/index.php/jham/article/view/221